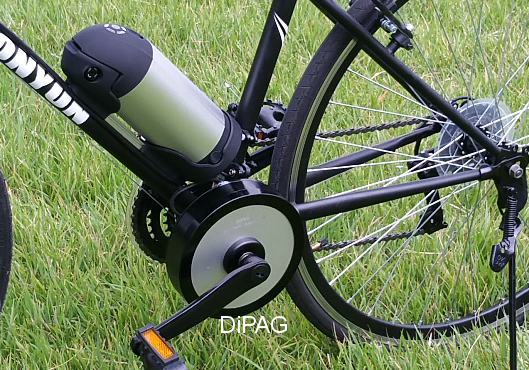 DiPAG is a unique electric kit for Bike.
The DiPAG is an very unique add-on electric kit. It is inserted into the crankshaft of the bicycle to assist the rider when pedaling. DiPAG is a DIY kit that consumers install on their own.
Also, the DiPAG can be mounted and detached without damaging their own bicycles at all, and the crank gear can be changed freely. If the battery is discharged or the DiPAG broke out, DiPAG does not add any additional load.
DiPAG has been sold in South Korea only since 2016.